G&R Garage Doors Inc. San Bernardino CA
Top Rated Garage Door Repair San Bernardino CA Businesses
If you have a garage door, one that is not functioning properly, it could be that some of the parts of the garage door itself are beginning to wear, and will eventually fail, to the point where it will not open ever again. There are many moving parts including a track and rollers that allow it to open and close. These moving parts can become dysfunctional, with the rollers jumping off the track, causing your garage door to get stuck, or if you try to use your opener or lift the door, it won't open if the garage doors bent.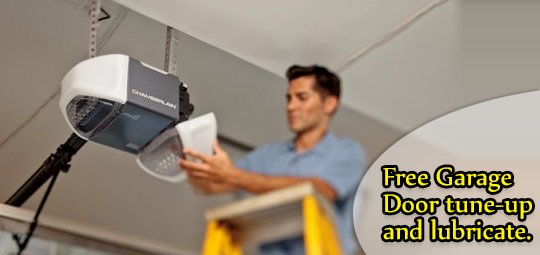 Garage Door Tracks That Are Bent
For many reasons, garage door tracks can be done, with one of the most common reasons being that it was accidentally hit by a vehicle going in or out of the garage. Even the slightest dent will make it impossible to function properly, which means it must be repaired. If you're lifting the door, or using your garage door opener, if the door rolls only part way up, there is definitely a bad track. You need to call a Garage Door Repair San Bernardino CA company right away.
Garage Door Fixing Worn Rollers
If there are moving parts, such as your rollers getting worn down, your garage door won't open. Moisture can also cause it to not function, especially if the rollers have become rusted over time, something very common with older style steel rollers. If you replace the rollers, it will work much better, but you need to contact a professional Garage Door Repair San Bernardino CA company to inspect the damage and repair the rollers of necessary.
Older style steel rollers should be replaced, specifically using new rollers that are made out of nylon. The new nylon rollers cannot rust, and therefore the door will function better and last longer. Someone can come up to replace the rollers, but they will probably inspect the track for damage just to be sure they are catching every possible problem.
Garage Door Rollers Can Jump The Track
Another thing that can happen is your garage door will stick and that is because the rollers have jumped the track. If this happens, the door can become stuck at strange angles, which means you need to be cautious because it can slam shut if it suddenly becomes dislodged. By contacting a Garage Door Repair San Bernardino CA company, the door will start working properly again once the rollers have been repaired and are back on track.


The Brand We Work With
Genie
Lift Master
amarr.com
chiohd.com
raynor.com
clopaydoor.com
haasdoor.com
doorlinkmfg.com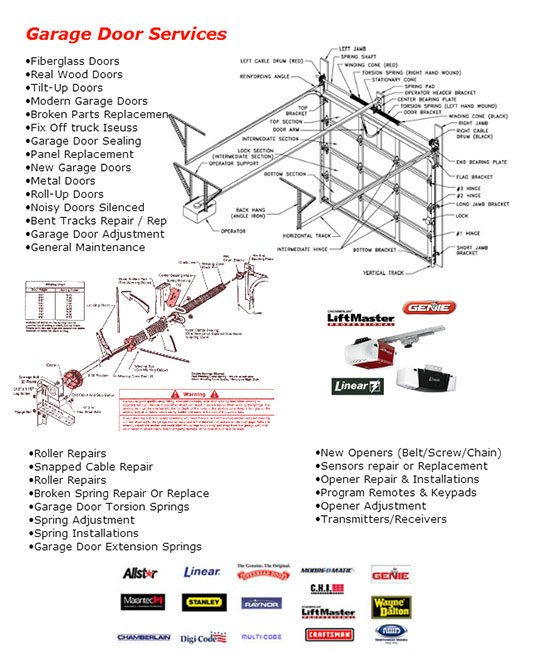 G&R Garage Doors Inc. San Bernardino CA Company
It's best to always use qualified repair technicians that can repair your garage door which can prevent you from getting injured as well.
Why You May Need To Contact A Local Garage Door Service San Bernardino Company
If you have recently seen your garage door get stuck halfway, or if it is making strange sounds as it is moving, it is certainly time to consider contacting a local garage door repair company that can help repair this problem. It might be something simple such as a sensor that is broken, or a slight adjustment that needs to be made on the garage door opener itself. If it is more comprehensive, they will be able to handle that problem as well. You simply need to make phone calls and schedule a garage door service San Bernardino company to come out to your location.
Are There Many Garage Door Repair Businesses In The San Bernardino Area?
San Bernardino is actually a very large city and there are quite a few garage door repair companies that can help people in the community. They should be able to come out right away if it is an emergency, or at the very least, schedule a time where they can come out to assess your problem. Once they have arrived, if they determine that your garage door springs, opener, or any other component needs to be repaired or replaced, they will state that in their estimate. All of the estimates should be compared for the prices that they will charge, helping you to make the final decision.
Begin Your Search For A Garage Door Repair Company Right Away
Your search for the best deals from a garage door service San Bernardino company should begin right away, and you can usually complete your search by the end of the hour. You will make phone calls, get estimates, and once you have all of this information, you will definitely know who to use for this repair job. Your choice for a garage door repair service business is going to be easy to make. You will choose the company that people recommend and that charges less for their services. They may also be able to replace your garage door if necessary. Start making your calls right away to get this done.